SCANIA VCI2 (99430) SDP3 + MULTI (LAPTOP INCL.)
Truck diagnostic tool Scania VCI2 is used together with Scania Diagnose & Programmer 3 (SDP3) diagnostic software allowing full dealer level work to be done. Scania VCI2 scanner is capable of connecting with Scania trucks and heavy vehicles through CAN connection. It is a professional dealership diagnostic tool used to diagnose electrical, hydraulic or any other component, complete adaptation or perform other function.
In order to use this tool properly, it requires a configured laptop and a VCI2. These components must comply with the applicable system requirements, so that the program will operate correctly.
After connecting VCI2 to the PC and starting SDP3, you can access information about VCI2 by opening the menu under View. This works regardless of whether VCI2 is connected to the vehicle or not.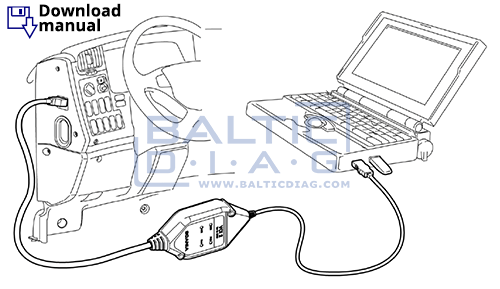 VCI2 supports the earlier systems in P, G, R, T series and K, N series vehicles and Scania Engines. System in the vehicle is supported by SDP3. This solution support newest Scania trucks, *marine engines and off-highway vehicles.
*VCI2 Cable 1862924 for marine engines must be order separately
Industrial and marine engines with S6 or S8 control unit on E2011 type engines, have the diagnostic socket located on the engine. When connecting SDP3, an adapter 1862924 must be used in order to connect VCI.
Our solution for Scania trucks access to modify more than a 400 different parameters. All parameter list you can download here: VCI2 parameter list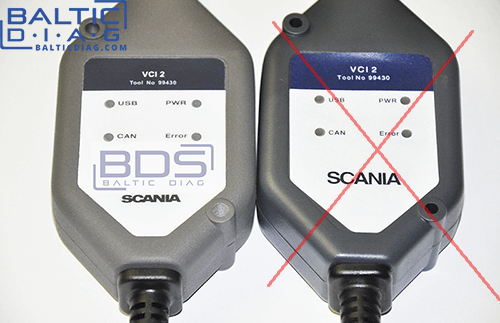 Supported languages: English, German, Spanish, French, Japanese, Dutch, Polish, Portuguese, Swedish, Norwegian, Finnish, Turkish, Italian, Czech, Russian and Chinese.
Included refurbished laptop and prepared to use with "Scania VCI2" diagnostic tool out of box