DOOSAN DIAGNOSTIC KIT (UVIM) (LAPTOP INCL.)
DOOSAN DIAGNOSTIC KIT (UVIM) (LAPTOP INCL.)
Doosan Diagnostic Tool is for the diagnosis of electronic fuel injection diesel engines
Supported types TIER-3, TIER-4
Stock:

In Stock

Model:

UVIM
BALTICDIAG
Available Options
LAPTOP (required):


BALTICDIAG
DIAGNOSTIC LAPTOPS


Premium brands. We offer diagnostic laptops made by trusted manufacturers.
Solid-state drive (SSD). This is a hard drive with no moving parts, faster and gives you longer battery life. Save money by working more efficiently!
Recommended requirements for diagnostic. i5 processor and 4 GB of RAM and all necessary connections.
Hardware and software match perfectly. Latest and stable software comes pre-loaded, tested and configured with chosen hardware.
A grade refurbished laptop. Excellent or very good condition and can be reasonably considered to be like new or similar. May have minor cosmetic marks or light scratches, or shiny areas from use on the keyboard or mouse/trackpad.
Find your perfect fit - from business class diagnostic laptop to professional Rugged Toughbook and tablets.
Warranty* - We know our laptops to the last detail and will provide for you global warranty and all necessary dedicated support.
REFURBISHED BUSINESS CLASS LAPTOP
Essential diagnostic laptop which will do a job for affordable price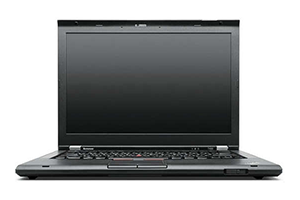 REFURBISHED PANASONIC TOUGHBOOK CF-C2
Semi-Rugged diagnostic laptop with touch screen which can be converted to tablet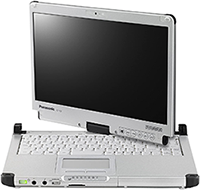 REFURBISHED PANASONIC TOUGHBOOK CF-53
Rugged diagnostic laptop for professionals who works in tough environment
REFURBISHED RUGGED PANASONIC TABLET CF-D1
Fully-rugged diagnostic tablet for professionals who works in tough environment

*6 Months limited warranty and battery - 3 months.
Doosan Diagnostic Tool is for the diagnosis of electronic fuel injection diesel engines.
Supported Features:
Engine Fault Codes / Description / TSG.
Service Data Monitoring (Data Loging).
Engine and Electric Sensor parameter displaying.
Engine Data Freeze Frame.
Engine Routine Test for trouble shooting and performance.
Parts On-Off Test.
Parts Replacement
ECU Map re-flashing.
ECU Information.
Parts On-Off Test.
EOL - Fuel Variant Coding.
Supported languages: English, Korean.