TOP 5 Best Diagnostic Tools for Trucks In 2022
20 May
0 Comment(s)
6980 View(s)
One of the best investments you can make is Truck Scan Tool, and it doesn't matter if you're a professional mechanic, or just someone who wants to avoid expensive diagnostic fees at your local dealership.
Before we talk about:
The B est Diagnostic Tools in 2022:
There are 4 important things to consider, when looking at different types of tools, or diagnostic tools.
First, let's establish some terminology. When you search for scan tools, you need to quickly learn that there are different terms used for diagnostic tools. Here are some of what you might see:
Truck diagnostics scanner 
Heavy duty truck scanner with DPF regen 
Diesel scanner Tool 
Truck diagnostic tool 
Heavy Duty scan tool  
Truck reader 
Truck diagnostic scan reader 
Diesel heavy duty scanner 
Semi-truck scanner 
Truck diagnostic scan reader 
Diesel scanner 
Truck scanner app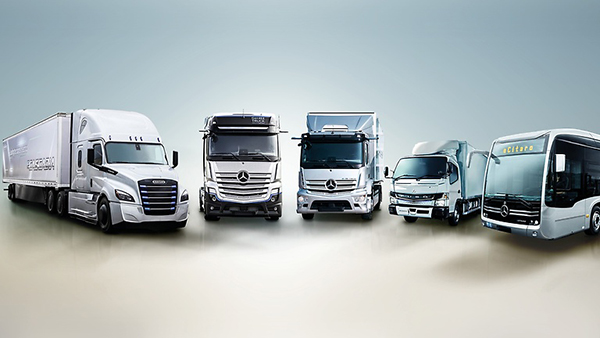 ---
We need to know what questions to ask yourself when picking out the best scan tool.
1. Will the heavy-duty truck diagnostic scan tool work on my vehicle?
Every truck manufacturer has specific requirements for connecting and reading data from your truck. You must make sure the tool that you purchase is designed and tested for your vehicle. BalticDiag recommends to choose the right diagnostic tool, and don't use any cheap equipment, because truck is not the cheapest vehicle.
Issues with connecting the wrong tool to your truck include:  
Can bus errors;
Blowing the diagnostic fuse, causing fault codes in other sub-systems such as ABS, TCS,  airbag and more.
 
It's important that the heavy-duty scan tool has all the required adapters or harnesses for your specific vehicle. 
2. Is the truck diagnostic scanner easy to use?
Having a tool that is easy to use is one of the most important components. The user-friendly environment is determined by the software  which in our shop products is non-complicated, have shortcuts, understandable menus and etc.
When buying "Cheapest"option scan tools can be overly complex and difficult to use, and it can be overwhelming if this is your first time using one. 
But always good to know that BalticDiag have amazing Support Team which can help you and After Sales. So any problem you will have – we will solve it.
 
3. What are TOP 6 functions to look for in a scan tool?
A very important part of a heavy-duty diesel scan tool are the functions that it performs. Does the tool you are considering have all the capabilities that you are looking for?  
The following are functions that you should be on the look out for:  
Read active & inactive fault codes 
Read live data  
Perform Advanced commands 
Perform parameter adjustments such as road speed and cruise control.  
Track the history of the fault codes. 
Print a report on the vehicle.  
4. Are software updates included?
A scan tool will require a software update whenever there is an issue that is discovered,  or an improvement is made.  
But again, it's great to know that our Support Team is always ready to help you.
---
So, whats the best Diagnostic Tool for truck in 2022?
BaltciDiag spends a lot of time to analyze clients needs, and now we finally can list for you 5 best diagnostic tools for trucks.

Best of the Best Truck diagnostic device.
Why do we recommend this device?
50,000+ Bi-Directional Testing Procedures;
17,000+ Troubleshooting and Repair Guides linked to Diagnostic Trouble Codes;
14,000+ Circuit Diagrams;
60,000+ Symptom Diagnostic Troubleshooting Guides;
57,000+ Technical Specification Data Resources (Electrical Systems);
3,000+ System Technical Data Specifications (Mechanical and Electrical systems);
2,000+ Customizable PM and Service Scheduling Processes;
7,000+ Calibrations;
200+ Vehicle Diagnostic and System Release or Reset Procedures;
Diagnostic Report Includes Vehicle, Operational and Diagnostic Information

We are selling devices with Laptop included, which means that After Sale you don't have to worry about anything. Just Plug into your Truck and use. In case you have any issue. Our support team is always ready to help you.